Thornton Wilder's beloved small-town play comes to Pacific Grove.
Directed by Camrin E. Dannelly and Victoria Sanchez
October 11-13
Jewell Park
Corner of Central Ave. & Grand Ave, Pacific Grove, CA, 93950
All performances begin at 5 pm
Paraphrase Productions proudly presents Our Town!
Thornton Wilder's beloved 1938 play is an homage to small town life. We are honored to be sponsored by the Pacific Grove Chamber of Commerce in bringing this classic production to Jewell Park in Pacific Grove.
The story follows two young neighbors, Emily Webb and George Gibbs, as they come of age and fall in love. Set in the early 20th century, this play-within-a-play is an immersive commentary on the cycle of life. Its unexpected and compelling conclusion invites audiences to cherish life as it is being lived, and to deeply love those around them.
Our Town is a semi-immersive dinner theatre experience. You can purchase a homestyle dinner or a picnic basket catered by The Bridge Culinary. You can also bring your own food, folding chairs, and blankets, and enjoy them during the performance.
Local musicians Vincent Randazzo and Chelsea Riddle will provide live musical accompaniment before and throughout the performance.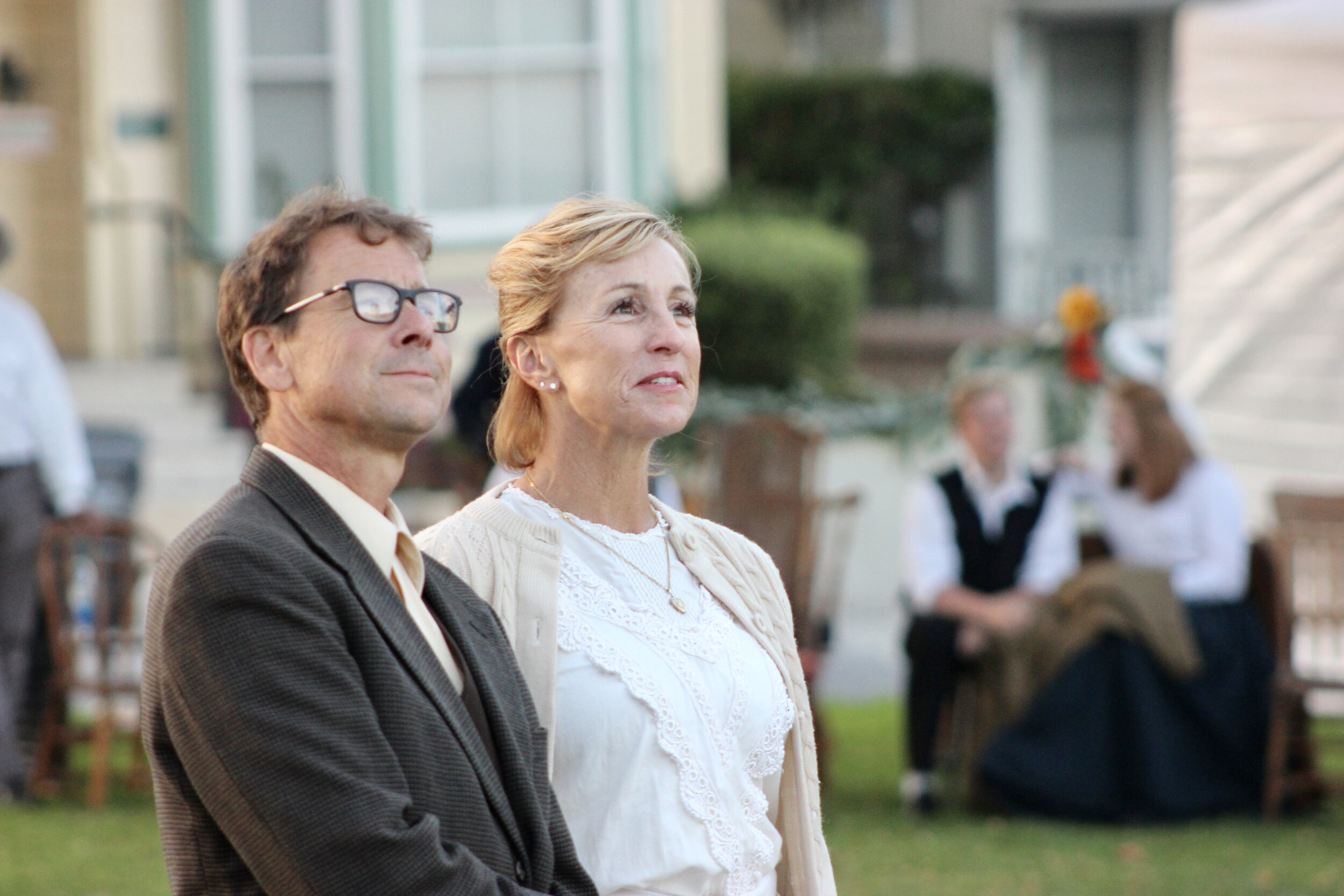 Evenings in Pacific Grove can be quite chilly, so bring jackets and blankets.
If you purchased a catered dinner package, tables and chairs will be provided for you to enjoy your meal during the performance.
If you purchased a catered picnic or blanket seating, please bring your own chairs, blankets, and/or outdoor cushions to make your experience comfortable. Please let us know if you have any questions or need accommodations.